SIGN UP FOR OUR 6 WEEK TRANSFORMATION CHALLENGE
SIGN UP FOR OUR MOST EFFECTIVE BODY TRANSFORMATION PROGRAM YET,

SPOTS LIMITED
Click the button below, enter your information, and learn how it's possible to transform your body AND your life

GUARANTEED!
WHY GET STARTED ON OUR 6 WEEK TRANSFORMATION CHALLENGE?
Well we've been doing this for YEARS and we've helped 100's of people in our area, we've got this down to a science.

And it's as easy as 3 simple steps!
STEP 1
Get personalized workouts that help turn you into a fat burning machine so you can do away with the same old boring workouts once

and for all...
STEP 2
Get completely customized nutrition plans designed specifically for YOUR GOALS and don't worry you don't have to give up

your favorite foods...
STEP 3
Personalized

Accountability
And best of all get a 1 to 1 accountability coach who lives in your back pocket (seriously daily communication, keeps you on track, and makes

sure you hit your goals!
MOST PEOPLE PRIORITIZE 1 OR 2 OF THESE THINGS
But what you need is for ALL 3 to come together in order to make lasting

changes and RESULTS!
Click the link below and sign up for the 6 Week Transformation Program if you're ready to get the results you deserve!

improve this year!
BOOK YOUR FREE CONSULTATION
Sorry, this UpLaunch shortcode is not valid. Please check your UpLaunch settings.
DON'T TAKE OUR WORD FOR IT...
LISTEN TO WHAT 100'S OF PEOPLE IN YOUR TOWN HAVE TO

SAY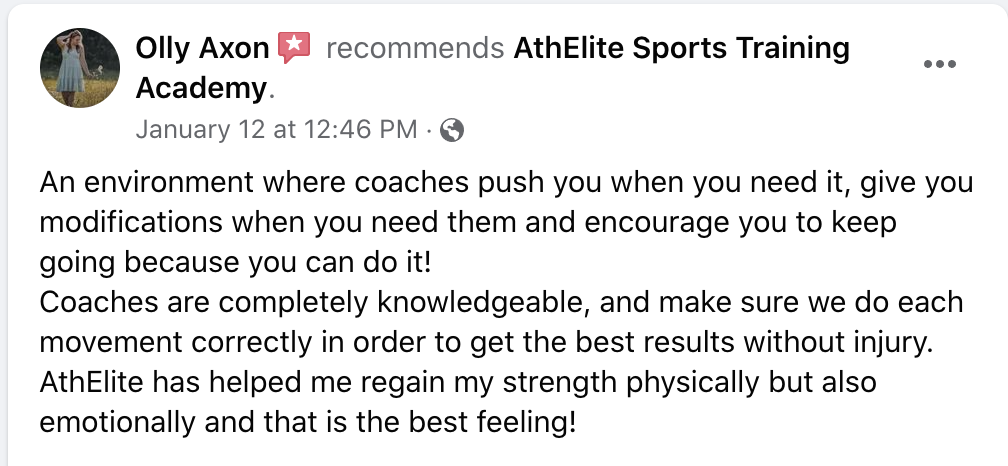 WE'VE HELPED OVER 400 PEOPLE IN AUGUSTA
TOTALING THOUSANDS OF POUNDS LOST AND COUNTING...
ATHELITE ACADEMY
229 S Old Belair Rd,
Augusta, GA 30813
+17068296457
Ryan Bowers
WHAT IS ATHLETE ACADEMY
Ryan created the brand ATHELITE in 2009 while finishing up an 8 yr career as a football player spending time in the NFL, NFL Europe, and the Arena Football League. After his final season in the AFL Ryan formed ATHELITE Sports Training Academy and took on his first clients.
ATHELITE Specializes in helping athletes get stronger and improve performance for their sport, but they've also expanding into 2 locations helping the general population lose weight, get healthier, eat better, and improve their quality of life.
BOOK YOUR FREE CONSULTATION